MultiConvert IML850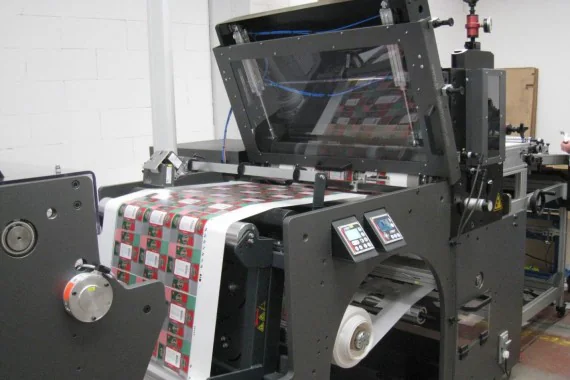 Overview
Category :

Punching machines
Description
MultiConvert IML850
Year: 2014
Print width: 850mm
MultiConvert IML850 is specially designed for punching and laying out IML labels.
IML850 able to handle pre-printed rolls from the wide presses.
The die-cutting machine, which is particularly user-friendly for this working width,
also has a very precise insetter control, a stable die-cutting unit and
a delivery belt that can be adjusted extremely flexibly for labels of different sizes.
Die-cutting machine roll-item
– Max. web width 850 mm
– Web speed up to 150 m/min
completion
– max. 700 kg reel weight
– max. 1000 mm diameter
– Pressure line sensor
– Fork sensor
Punching station incl. integrated web advance #2
– Register regulation
grid winding
– Max. 50 kg reel weight
– Max. 600mm diameter
vacuum conveyor belt
– Position adjustable in longitudinal direction
– Speed independently adjustable