Daeho 860 DYM I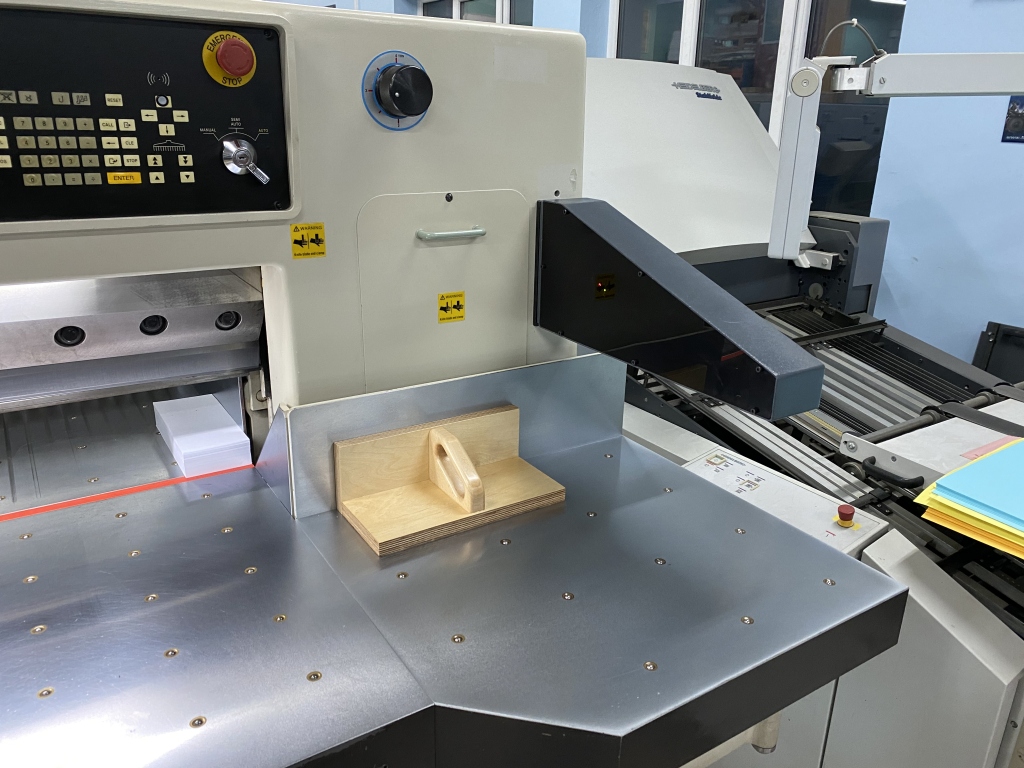 Overview
Category :

Guillotines, cutting machines and accessories.
Description
Paper guillotine
Daeho 860 DYM I
Technical data:
Cutting width: 860mm
Stack height: 155mm
Weight: 2440kg
Power supply: 400V
Equipment:
– programmer with a large color monitor
– photocells
– air table
– cutting line
– front table lighting
– chrome table surface
– rear saddle control on the servomotor – super fast work, always stops at "0"
– additional safety covers
– hydraulic pressure with smooth adjustment of force
– user manual
– Toolkit
– kit for safe knife replacement
– sheet for pressure
– tapping block
– spare knives 2 pcs
The device is in perfect condition, comes from a digital printing house.
From new in one hand. Perfect condition.
Incredibly solid construction, a machine designed for cutting difficult materials.
Korea production – the body is produced in Hyundai plants, electronics are manufactured by Mitsubishi, Pilz and Siemens.